Home
»
Coleraine Landscaping Paving & Driveways
Coleraine Landscaping Paving & Driveways
Coleraine Landscaping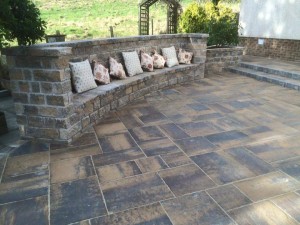 Pro Paving NI carry out Coleraine landscaping projects in Coleraine and the surrounding areas. Andrew Scott is a local, friendly landscaping contractor that has completed numerous exciting projects and garden makeovers in Coleraine and right across Northern Ireland.
Pro Paving NI has gone from strength to strength and caters for all large and indeed small landscaping projects. Pro Paving only use specialist tools that will save on labour costs. We own various pieces of equipment such as our Mini-Digger for all your digger work in Coleraine.
Block Paving Coleraine
Coleraine Landscaping projects always turn out beautifully. If you are looking a reliable contractor to lay block paving in Coleraine and surrounding areas then Pro Paving offers very competitive rates. We pay close attention to detail and often work until late evening to get your job finished with minimal disruption. We lay all Tobermore Block Paving and the popular Acheson & Glover Block Paving products.
Total Garden Makeovers Coleraine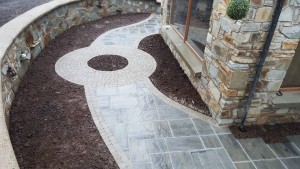 We really enjoy coming on site and dealing with a tired blank canvas! Andrew has a great eye for detail and is excellent at helping you create your dream outdoor space!
In the modern way that we live, it is crucial to design a space to it's full potential. Not an easy thing to do but with Pro Paving NI we will take all the work out of it for you.
FREE Design Consultation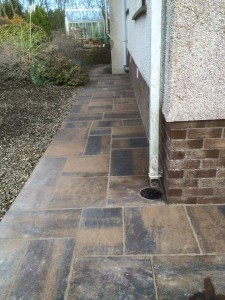 Coleraine Landscaping. You have already made an excellent choice in coming to our website. Contact Us today for your free design consultation. Many other customers have and are extremely please and proud of their lovely new garden, driveway, decking or outdoor spaces. You will be too! It's what we do, make people happy and give them the garden of their dreams to enjoy for years to come!
Contact Andy on: 07462 565 126
Email: andy@propaving.co.uk