Landscape Gardener Ballymena
If you are looking for a landscape gardener ballymena based then Pro Paving Northern Ireland would love to hear from you.
Pro Paving Landscaping Services: 07462 565 126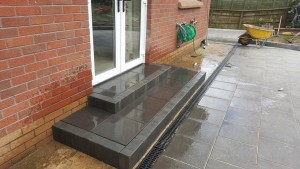 We carry out all types of garden landscaping in Ballymena and right across Northern Ireland. We are based in Ballymena and have many happy Ballymena clients, you can see our reviews on our facebook page or alternatively take a look at the review section of our website.
Landscape Gardener Ballymena
Block Paving Paths, Driveways, Disability Ramps, Patios etc.
Mowing Edge block or Kerb Stones (Kerbing).
Fencing, New Fences, Boundary Partition, Privacy Fences.
Gates, Security Fencing.
Garden Walls, Boundary Walls or Retaining Walls Built.
Focal Points, Water Features.
Outdoor Pizza Ovens, BBQ Areas.
Patios.
Any Theme you choose!
Soft Landscaping Works Northern Ireland
Seeding & Lawns.
Flowers, Trees & Shrubs Planted.
Grounds Leveled or Reshaped.
General Grounds Maintenance.
Other works upon request – Talk to us about your ideas.
Get In Touch Today – 07462 565 126